Pressure Relief & Emergency Evacuation Mattress
The new EMEVAC mattress combines all the healthcare and comfort benefits of MouleTec Therapeutic Mattresses with an integral evacuation cover for use in the event of an emergency. MouleTec Medical Therapeutic Mattresses are specifically designed toensure occupant weight is evenlyspread across the mattress surface. In turn, this greatly reduces pressurebuild-up at contact points toprovide improved comfort and alleviate health risks.
Increased Health & Safety awareness and regulations require premises such as hospitals, nursing homes, residential care homes etc to have adequate emergency evacuation facilities for all residents.
People in bed with restricted mobility would normally require an additional evacuation aid to be used in conjunction with their mattress. EMEVAC achieves this in one single product. It combines the healthcare and comfort benefits of a pressure relief mattress with a very effective emergency evacuation device.
The two-part cover has upper and lower sections zipped together on all sides and both have strong welded seams. The upper cover is antibacterial, anti-microbial, breathable and water resistant with a deep flap covering the entire zip to prevent any fluid ingress.The lower cover section is manufactured from a heavy duty, nylon coated PVC material which is very strong, enabling the mattress with occupant to be towed across smooth or coarse surfaces for emergency evacuation.
The EMEVAC has two handles on each side for full manoeuvrability. There are also two strong 50mm cross straps with locks conveniently stored under each side of the mattress. These are immediately accessible and are placed across the occupant for locking and tightening to ensure safe and secure towing with the extra strong 50mm straps located at each end of the mattress.
The mattress supports occupant weight up to 245 Kgs and the covers can be hand or machine washed up to 80C. The tough lower cover protects the mattress during towing and any damaged covers can be renewed without the need to replace internal mattress foams.
All MouleTec Medical Mattresses fully comply with Medicines & Healthcare Products Regulatory Agency (Devices) requirements. They are CE compliant and meet the Furniture & Furnishings (fire & safety) regulations and Flame Retardancy Ignition BS7175 / CRIB 5 requirements.
Weight evenly spread over the contact surface
Reduced risk of pressure build up
Occupant fully and evenly supported
Improved comfort and healthcare benefits
Safe, secure evacuation system
Air flow design avoids localised heat build up 
Unique MouleTec comfort technology
High resilience polyurethane foam construction
Extra strong towing handles and cross straps
Optimum pressure relief, support and comfort
Flame retardant and CRIB 5 compliant
Hand or machine washable water resistant, anti-bacterial, anti-microbial covers
MHRA & CE Compliant
Mattress W 87.5cm x L199.0cm x D15.0cm
Weight - 12kg
Warranty - 5 years Materials/Workmanship
Safe working load – 245kg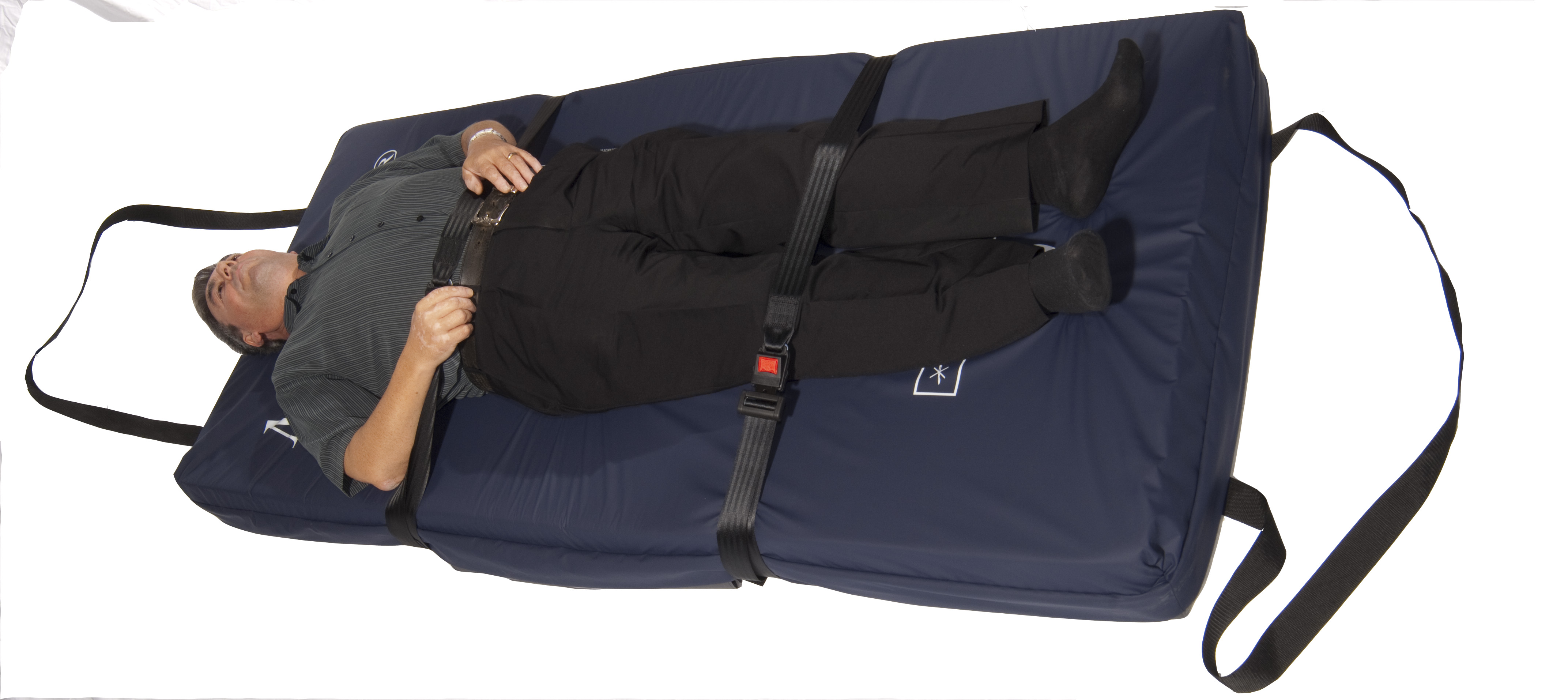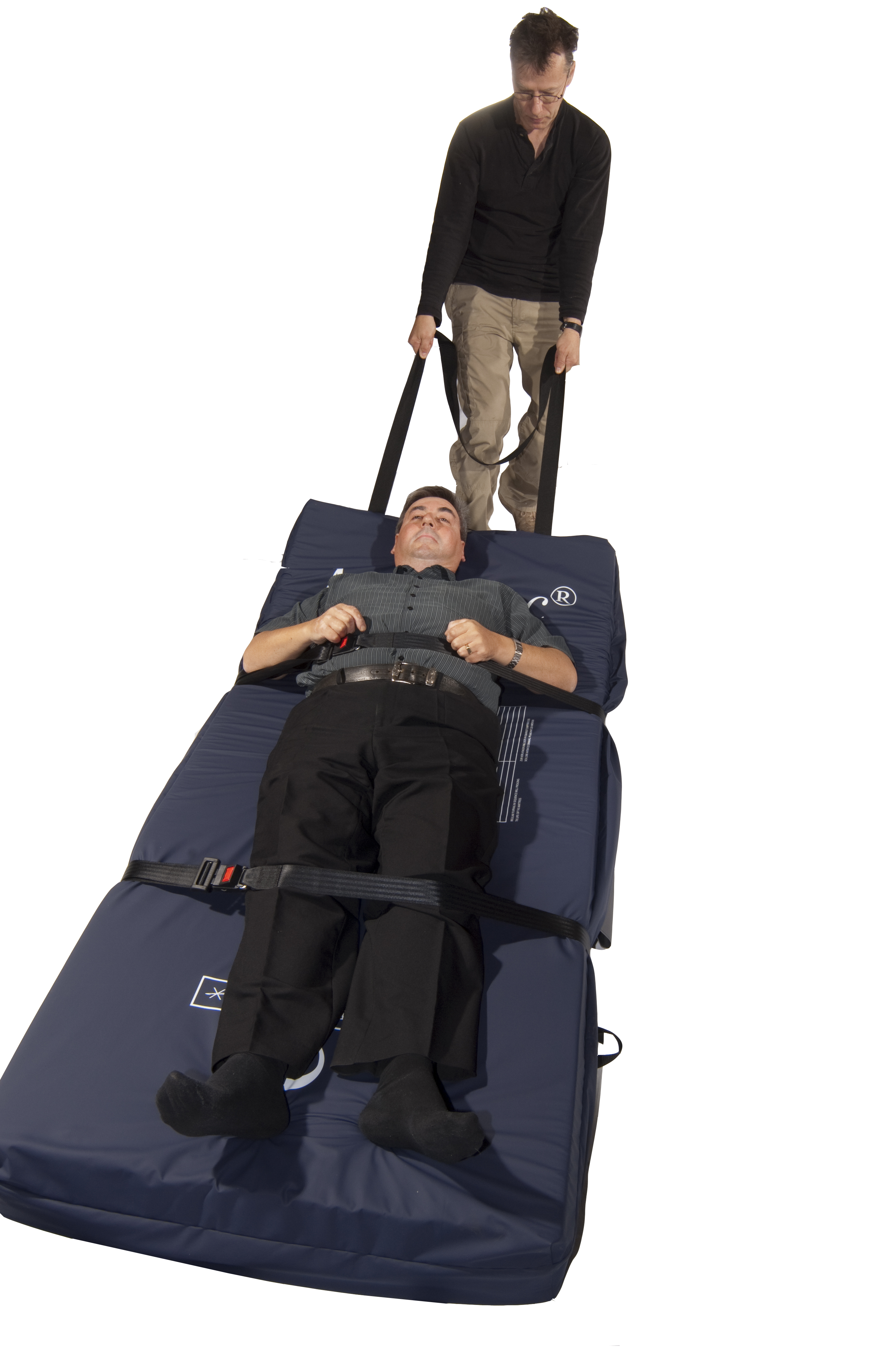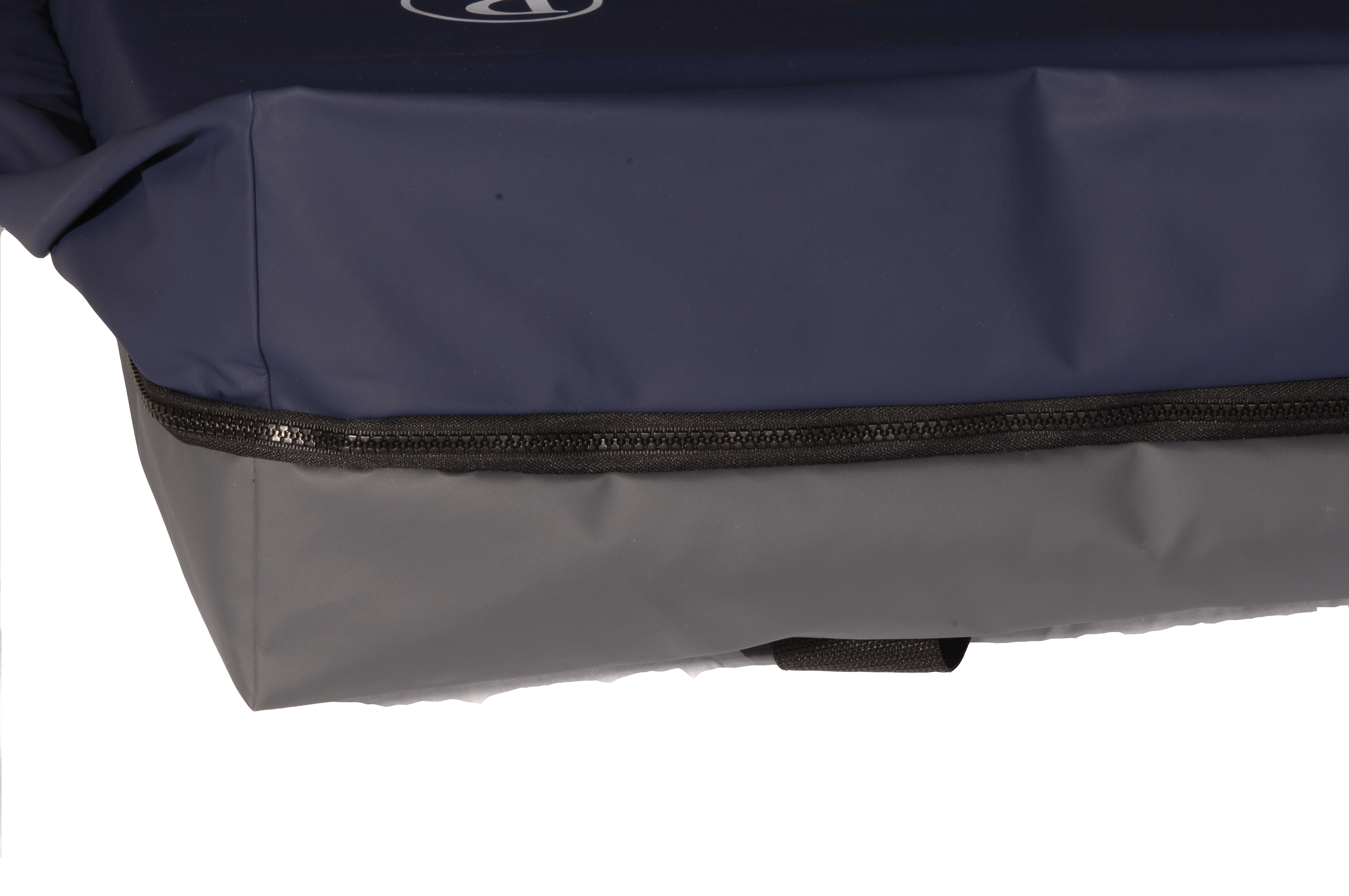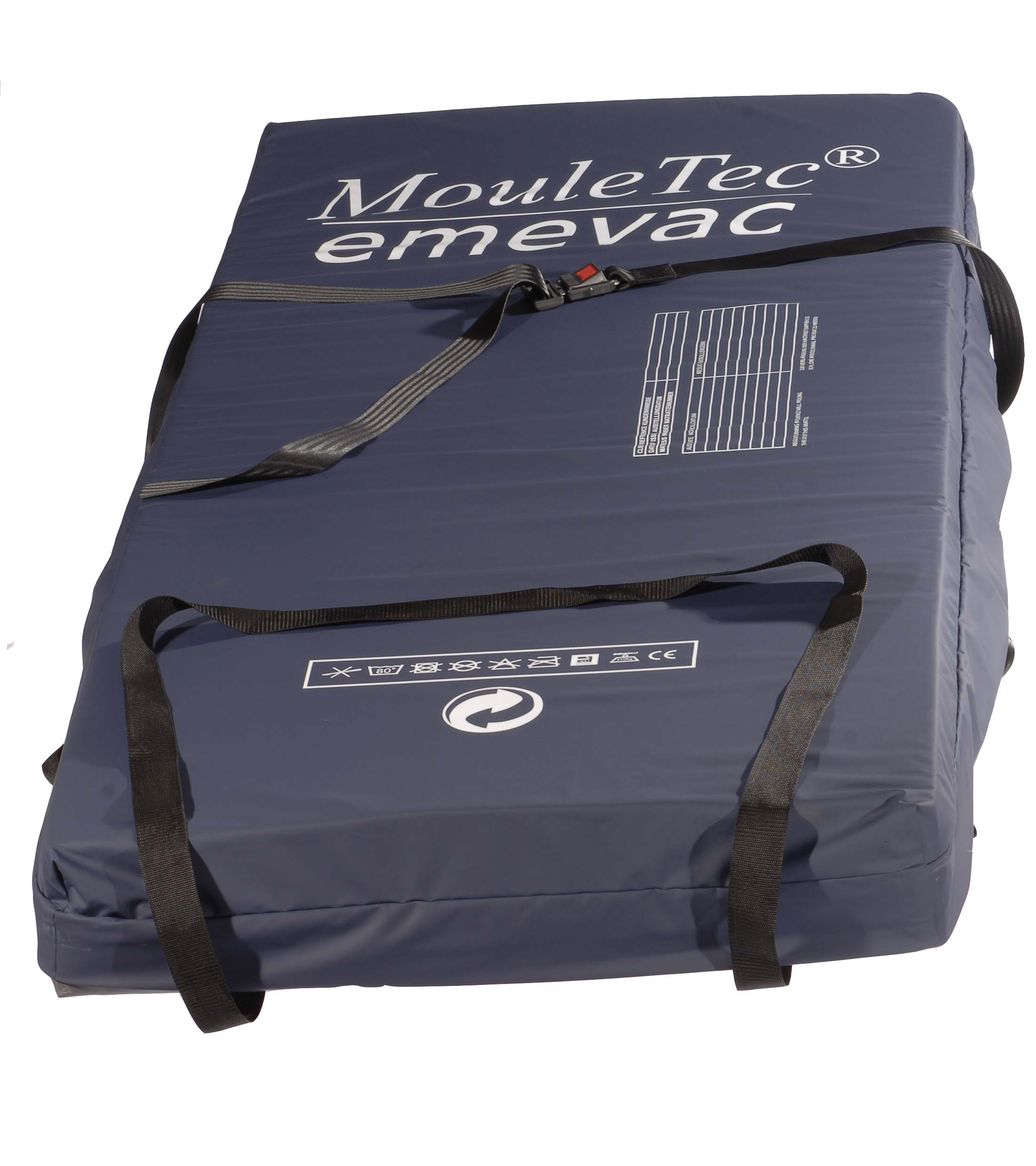 Award winning technology
MouleTec pressure relief technology has been developed in collaboration with UK Universities, the NHS and distinguished osteopaths. It has won a gold award at the British Innovation Show.
The benefits of a MouleTec therapeutic mattress are clearly seen when performing a pressure mapping test. The images to the left are screen shots from a computer monitor. The red patches in the top image indicate contact areas of high pressure which could lead to circulatory problems or worse. The bottom image shows how these levels of pressure build up are greatly reduced when using a MouleTec Therapeutic Mattress.