Therapeutic Wheelchair Cushion
These are the key benefits required from a cushion when spending long periods of time seated, especially in a wheelchair:
Optimum Support
Maximum Pressure Relief
Enhanced Comfort
Correct posture is also crucial and the cushion plays a major part in achieving postural stability.
The award winning MouleTec Therapeutic Wheelchair Cushion has been specifically designed and extensively tested for wheelchair users. The cushion combines geometric anatomically shaped seat design with multi-density foam technology. This unique concept ensures maximum support and optimum seated comfort.
Constructed from a two-part moulded design which encourages the spread of occupant weight evenly across the cushion surface, the MouleTec Therapeutic Wheelchair Cushion minimises seated pressure to reduce risks associated with pressure sores and circulatory problems. This is achieved by improving venous blood flow which, in turn, leads to a reduction of blood pooling in the lower limbs.
Stability when seated and correct posture are essential and the MouleTec cushion design subconsciously aids the occupant to achieve this and benefit from enhanced levels of comfort.
"I spend all day in my wheelchair and have now used your cushion for two years. For me it is fantastic and considerably better than all the more expensive cushions I have tried. The MouleTec cushion is firm and gives me very good support and comfort"
Mick McCarthy, Billericay
Exceptional performance and comfort
Reduced seated pressure
Improved blood flow
Minimises risk of pressure sores
Maximum support and posture
Exclusive MouleTec cushion design
Even weight distribution across the cushion surface
Pressure relief and maximum support
Improved posture through subconscious occupant positioning
Water resistant, anti-bacterial and anti-microbial breathableDartex cover, easily removable and machine washable
Innovative British lightweight design
Multi density foam technology
Fully portable with integral carrying handle
Optimum seated comfort
Flame retardant and CRIB 5 compliant
W 43.0cm x L43.0cm x D8.5cm
Safe working load – 245kg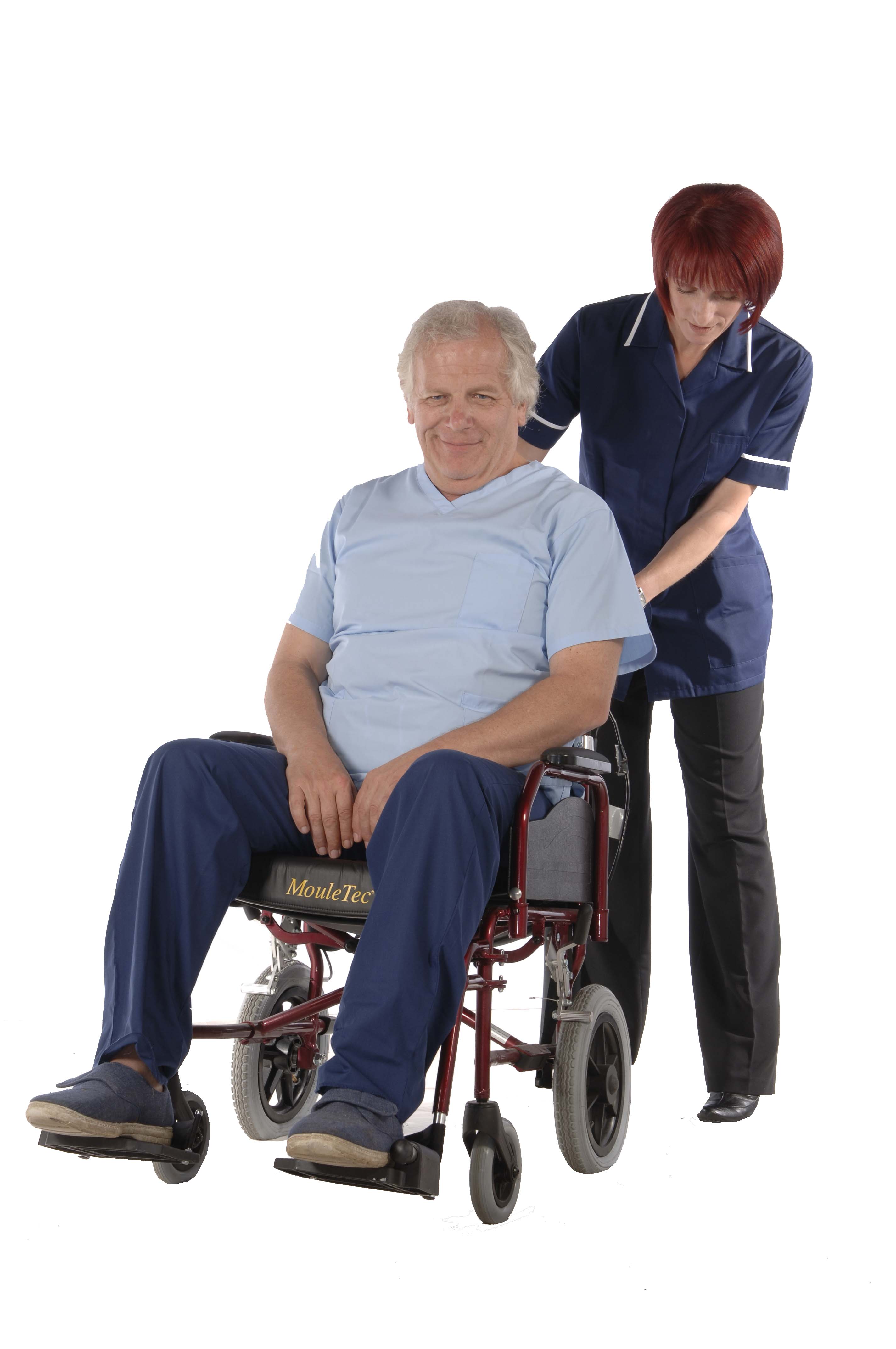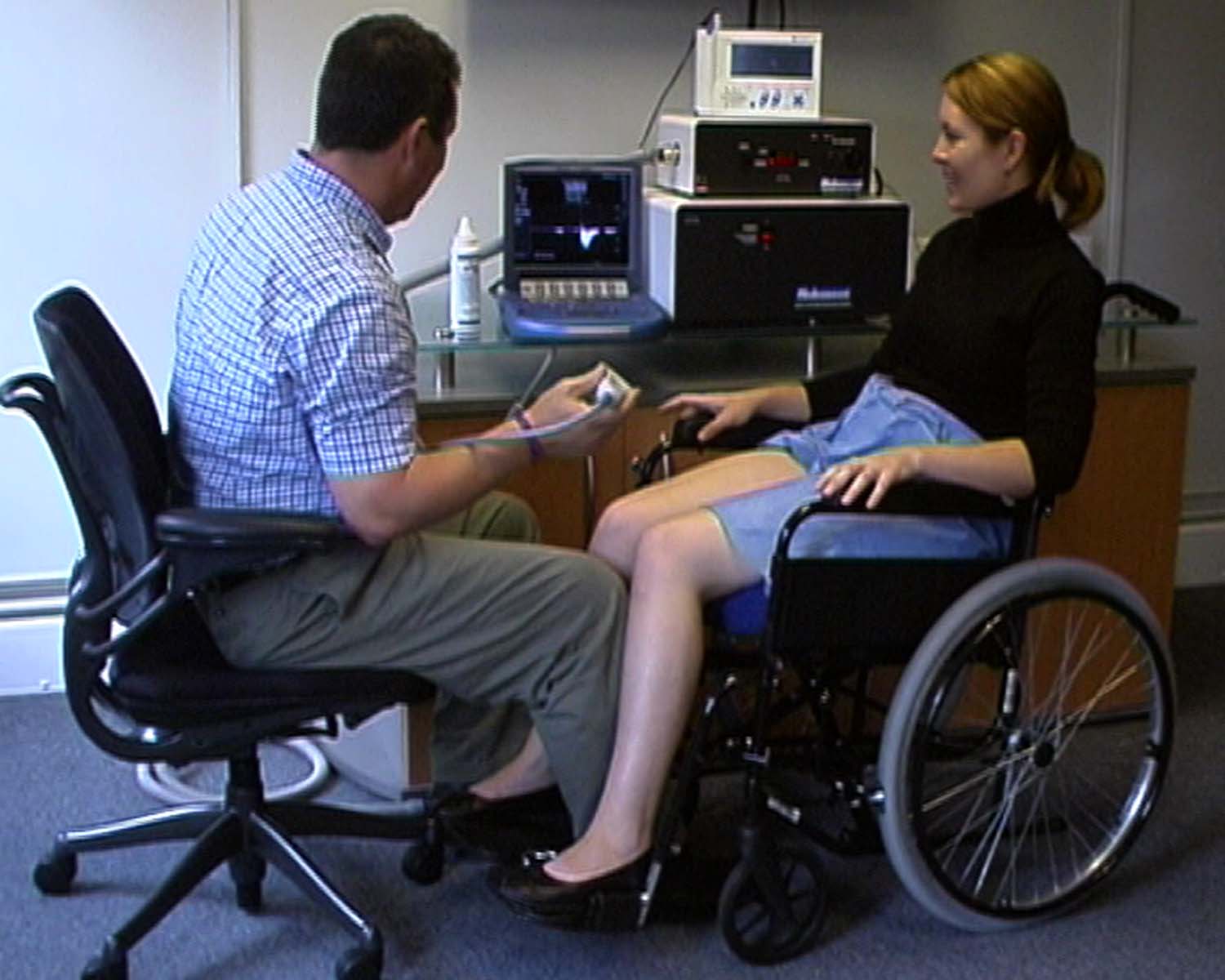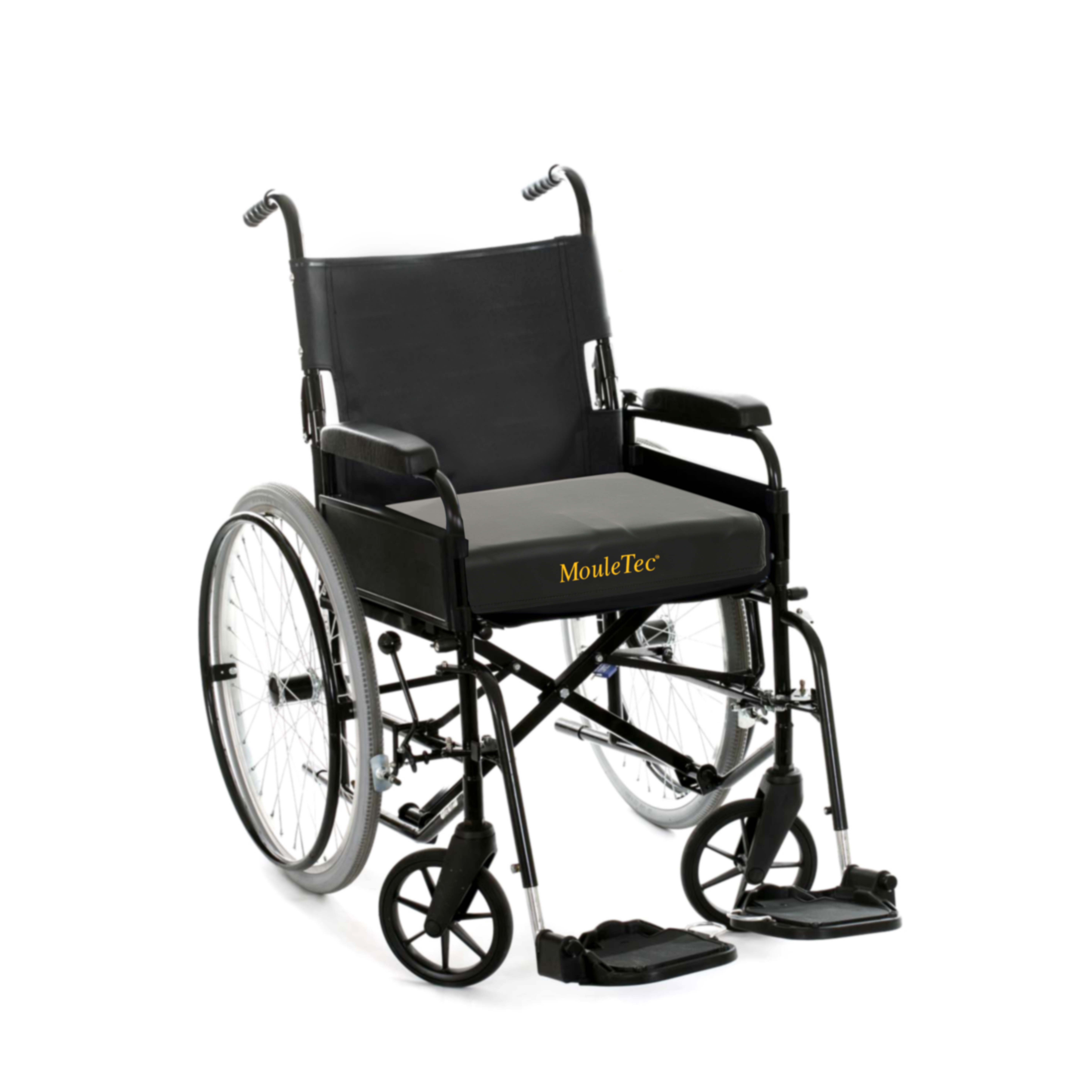 Award winning technology
The MouleTec Therapeutic Wheelchair Cushion has been developed in conjunction with the Independent Living Centre at Sandwell NHS Primary Care Trust and the Centre for Healthcare Innovation Development (CHID) at The Royal Wolverhampton Hospital NHS Trust. It is the only wheelchair cushion that carries official CHID approval. It has sbeen awarded a Berlin Cert for anti-decubitus.
Extensive and independent user tests were carried out at the Ergonomics Department at Loughborough University including pressure mapping which clearly demonstrated how the unique MouleTec design significantly reduces pressure over vulnerable areas.